---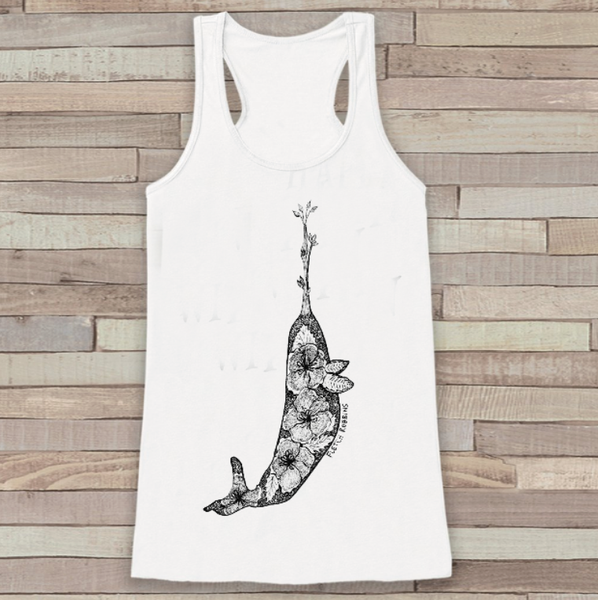 Tank tops are here!
Everyone knows that the Unicorn of the sea is the magically majestic Narwhal. Now made even more magnificent AF with added hibiscus flowers! Science has made a wonderful hybrid that will have you looking stylish and delightful! 
Drawn, designed, and printed in Canada
Screen printing ain't always perfect - some small variations may exist between shirts. We call that love.