---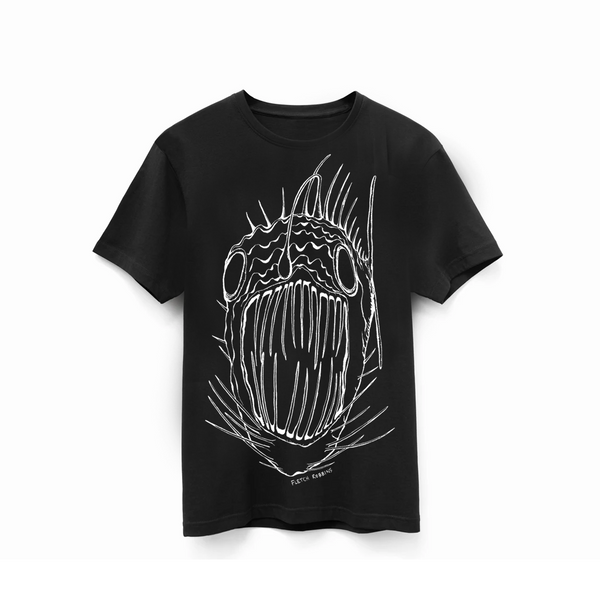 Say hello to the light in the dark depths of the ocean. This V-neck shirt features one of Mother Nature's most misunderstood, and therefore, intrinsically badass creatures: The Anglerfish.
Super light, soft, and pre-shrunk, unisex fit
Screen printing ain't always perfect - some small variations may exist between shirts. We call that love.